HIP works with community residents & associations, and local initiatives to revitalize aging communities.
The cornerstone of HIP's revitalization efforts is the Homeowner Rehabilitation Assistance Program (HRAP). Through HRAP, HIP partners with the Prince George's County Department of Housing and Community Development and the Redevelopment Authority of Prince George's County to provide home improvement loans of up to $60,000 to eligible homeowners who need to make critical code and safety repairs on their homes that they occupy full time.
For questions about eligibility and application requirements, please contact Chandrell Christopher, HIP's Community Development specialist at (301) 240-388-9629 or by email.
HRAP Applicant Eligibility Requirements
Must own and occupy a home in Prince George's County
Must be current on mortgage payments, property taxes and
property insurance
Cannot have an "underwater" mortgage
Total household income may not exceed the program limits
HRAP Eligible Repairs
Health Hazards: Lead, mold and asbestos abatement
Safety and Code Compliance repairs: Roof, electrical systems,
plumbing, flooring
Energy Efficiency: Windows, insulation, air sealing, siding
ADA related improvements: Ramps, grab bars, railings
Other improvements considered
HRAP Qualification – 2022 Maximum Income by Household Size 
1 
2 
3 
4 
5 
6 
7 
8 
$79,700
$91,100
$102,500
$113,850
$123,000
$132,100
$141,200
$150,300
Source: US Department of Housing and Urban Development (www.huduser.org), effective July 1, 2022
If you have questions or need assistance with your HRAP application, please contact Chandrell at (240) 388-9629.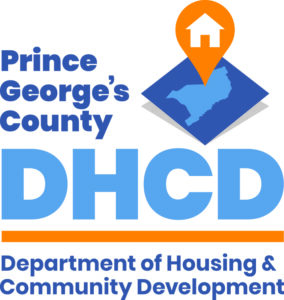 2022 – BLUE LINE CORRIDOR REHAB ASSISTANCE PROGRAM
If you are a homeowner living along the Blue Line Corridor in Capitol Heights, Fairmount Heights and Seat Pleasant, please contact Chandrell Christopher at HIP about a current opportunity to apply for rehabilitation funding of up to $60,000 for health, safety, energy efficiency and accessibility repairs. Please note that limited funds remain available.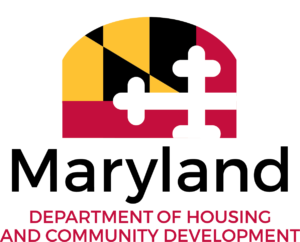 If you live in any other jurisdiction outside of Prince George's County, please reach out to the State of Maryland to inquire about its Single Family Rehabilitation Program. Click here for details, or call the Maryland Department of Housing & Community Development at (301) 429-7409.