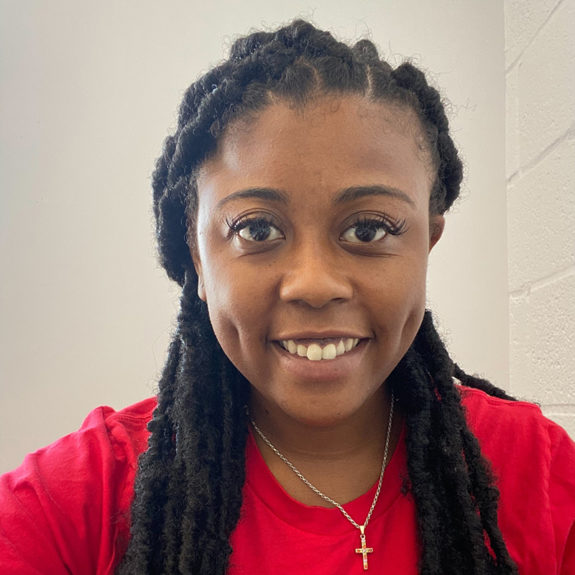 Chandrell Christopher
Community Development Specialist
Chandrell Christopher is the Community Development Specialist in HIP's Prince George's County office.
She joined HIP in September 2021 as the Tenant Services Assistant for HIP's bilingual housing counseling team where she focused on helping struggling renters apply for Covid relief funding, and connecting residents to other community services. Chandrell is bilingual in English and French.
In her new role with HIP's housing development team, Chandrell promotes and helps manage client outreach and loan processing for the Housing Rehabilitation Assistance Program (HRAP), which eradicates code and health violations for low-income homeowners in Prince George's County by providing loans up to $60,000 to make energy-efficient upgrades and safety repairs.
Prior to joining HIP, Chandrell spent five years teaching children and creating community engagement activities in the District of Columbia as an AmeriCorps member, and teaching abroad in Africa as a member of the Peace Corps. She is a graduate of Howard University in Washington, DC, with a Bachelor of Science degree in criminal justice and political science.
To contact Chandrell, call 240-388-9629, or send an email. She is located in our Hyattsville office.