RESOURCES AVAILABLE TO MARYLAND HOMEOWNERS IMPACTED BY THE COVID-19 PANDEMIC
If you are a HOMEOWNER in Maryland struggling to maintain your mortgage payments and other costs due to COVID-related impacts, the State of Maryland is offering financial assistance through the Maryland Homeowner Assistance Fund (HAF).
HIP's bilingual certified housing counselors can assist you with several free services to address your financial hardship.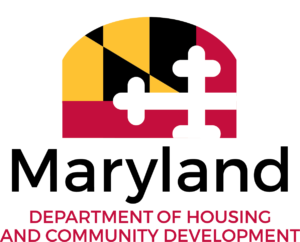 The Homeowner Assistance Fund (HAF) was established by the American Rescue Plan Act enacted on March 11, 2021, to help homeowners experiencing financial hardship after January 21, 2020. The Maryland Department of Housing and Community Developm​ent (DHCD) will receive $248 million through this program over three years to assist homeowners struggling with their mortgage payments or other housing costs due to the COVID-19 pandemic.
The Maryland HAF is intended to leverage and be supplementary to the loss mitigation tools that are deployed by mortgage servicers. Therefore, struggling homeowners must first attempt to work with their servicer to address their delinquency.
HIP's counselors can help homeowners navigate this process.

Contact HIP with questions about the qualification process, or for help navigating the HAF APPLICATION PORTAL.
Join us for our virtual Homeowner Info Sessions on

Thursdays at 7pm

. See calendar below.
Montgomery County office – 301-916-5946
Prince George's County office – 301-699-3835
VIRTUAL HOMEOWNER INFORMATION SESSIONS
Thursdays @ 7pm
Meeting ID: 863 3688 2167 | Tele# +1 301-715-8592
May 19th | in English
Live in Montgomery County?
Contact HIP's Germantown office to ask questions or schedule an appointment.
Live in Prince George's County?
Contact HIP's Hyattsville office to ask questions or schedule an appointment?