Our Mission & Vision
Housing Initiative Partnership, Inc. (HIP) develops innovative affordable housing, revitalizes neighborhoods, and equips people to achieve their housing and financial goals.
HIP's vision is that every person lives in high-quality affordable housing in a thriving community.
HIP's Core Values
We are innovative: Whether it's implementing the latest green building technology or launching cutting-edge programs, HIP is nimble, collaborating with others to respond to evolving needs. Key to this is the flexibility and autonomy we give to our staff so they can dare to innovate!
We value our integrity: HIP holds itself to the highest ethical standards. Our friends and partners know they can rely on us to be responsible stewards of their investments, and our clients know we will honor their trust.
We believe in diversity, equity, and inclusion: HIP is committed to ensuring that our staff and board reflect the diversity of the communities we serve. We work to eliminate racial and systemic inequalities that contribute to housing disparities.
We always go the extra mile: HIP's staff is tenacious. Working with our clients and partners, we go to great lengths to find solutions to difficult problems.
We believe in the strength and capability of those we serve: HIP meets its clients where they are, and walks in partnership with them on their journey to housing and financial security.
We believe our staff is our greatest strength: HIP cultivates a compassionate and creative work culture. We intentionally foster a positive work/life balance and invest in our team's professional growth.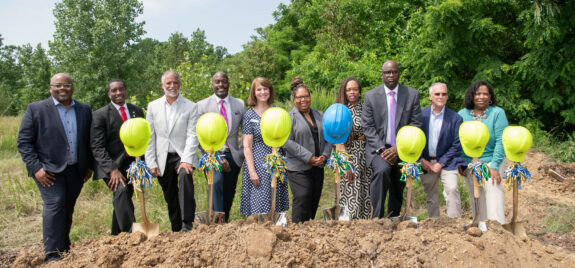 Founded in 1988, HIP's real estate development programs consist of multifamily housing, single-family rehabilitation and new construction. HIP has developed a reputation for creating high quality projects, focusing a great deal of attention on detail.  Our staff has the skill and tenacity to solve extremely difficult and entrenched development problems. HIP also manages HUD-approved Homeownership and Foreclosure Prevention programs, featuring financial capability coaching for both homeowners and renters, including families at risk of homelessness.  Our bilingual housing counseling program is one of the largest in the state of Maryland, with three offices in Prince George's County and Montgomery County.
HIP has been accredited by the Standards for Excellence Institute as meeting the highest standards of ethics, effectiveness and accountability and has been recognized by the Catalogue for Philanthropy as "one of the best nonprofits" in the Washington DC region.  HIP has also been highlighted twice by the Washingtonian Magazine as one of the best nonprofit organizations to give money to in the region.