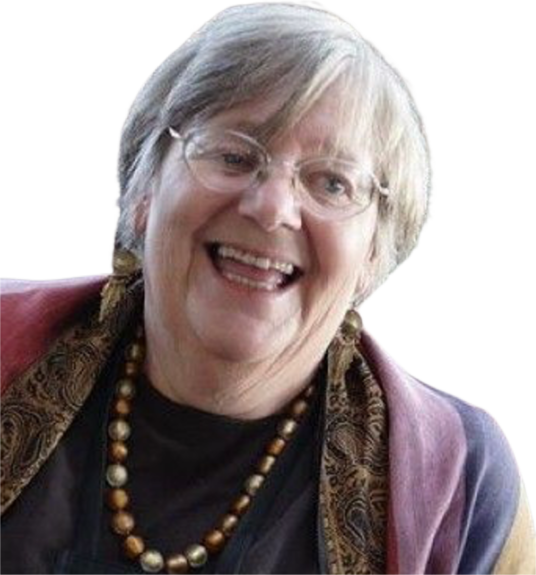 Marianne "Mosi" Harrington
Founder, Housing Initiative Partnership, Inc. (HIP)
September 1944 – February 2022
Prince George's County has lost a champion of affordable housing.
Housing Initiative Partnership's dynamic founder, Mosi Harrington, passed away on February 10, 2022, after a brief illness.
Mosi was a staunch advocate for education and fair housing for the homeless and working poor, and she was not afraid to call out an injustice to any and everyone who would listen. Due to her tenacity, HIP was one of the first housing counseling agencies in Maryland to recognize – and respond to – the foreclosure crisis in 2007. Her tenacious spirit of helping the underserved lives on through the work of HIP, as we've turned our focus to aggressively educating and advocating for struggling renters and homeowners through this current financial crisis.
Social justice was Mosi's calling…
The Early Years
Housing Initiative Partnership, Inc., affectionately known as HIP, was birthed from a vision by a handful of activists. In 1988, Mosi Harrington, a former public school teacher and social worker, was working with the homeless. She saw a glaring unmet need … more and more of her clients in Prince George's County faced challenges finding quality housing that they could afford. Some were reduced to living in their cars along with their young children — rising each morning to go to work after dropping their kids at school.
So Mosi convened a fledgling group of like-minded community activists and legal aid attorneys to form HIP. It was an all-volunteer effort for the first 5 years as they rotated meetings at kitchen tables after leaving their full-time jobs. They spent weekends walking neighborhoods in Suitland, and eventually rented a small office in the basement of a church in Hyattsville. According to Mosi, HIP's mission would be simple: "to work with and for economically disadvantaged people to create affordable housing in which to live."
On June 8, 1989, HIP was formally incorporated, and this small band of activists set out on a journey to make life better for thousands of Prince George's County residents by partnering and collaborating with others who understood their mission. Mosi became HIP's first, full-time executive director, a role she proudly held until retiring in 2012.  Under her leadership, the staff would grow to 17 and launch a college scholarship fund, an after-school youth program, a social services advocacy program for the formerly homeless, and a leading bilingual foreclosure prevention counseling program.
A Legacy of Service
Under Mosi's 24 years of leadership, the focus of HIP would evolve to meet the ever-evolving housing issues of the low- and moderate-income residents she served.
In 1993, HIP purchased and began renovating multifamily properties. Suitland Manor was the first community and would become the incubator for Mosi's implementation of "service enriched housing."
As a former teacher, Mosi knew that it was critical for HIP to also implement supportive community-building efforts and educational programs for the families, children and seniors who lived at HIP's multifamily buildings and in the neighborhoods, laying the groundwork for HIP's current day "Resident Services" programming and outreach.
In 1998, Mosi spearheaded the launch of HIP's homeownership and rehabilitation programs, purchasing a vacant single-family home from HUD in the Palmer Park neighborhood of Landover and completely renovating it. The first-time buyer who purchased the house from HIP for $75,000 still owns the home 20+ years later.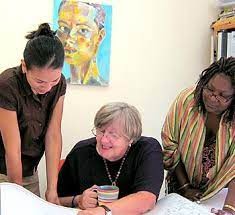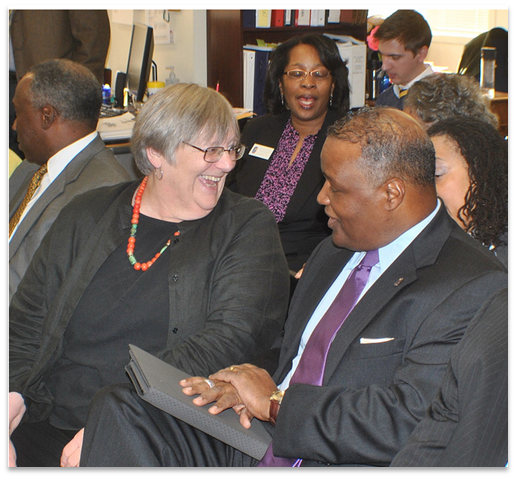 On November 14, 2019, HIP's Board honored Mosi's trailblazing spirit and vision during the organization's 30th Anniversary Celebration, which was held just a few months before the Covid shutdown would force HIP to make another pivot to mobilize its resources to help struggling families avoid eviction and displacement. Mosi was on hand to present HIP's highest honor, The Founder's Award, named for her, to two of HIP's oldest real estate development partners – Phil Gibbs of Hamel Builders, and Mike Cerrito of Cerrito Realty.
After her retirement from HIP, Mosi kept busy and engaged in various causes through her volunteer work. Not surprisingly, she also continued to support the organization she founded, and recently took a particular interest in donating to HIP's Emergency Rent & Food Assistance Fund, which was created in April 2020 at the beginning of the Covid-19 pandemic to aid our most vulnerable clients and residents.

Mosi Harrington Memorial Fund
HIP believes that every person should have affordable, healthy, and safe housing. Because a stable home is just the first step to a productive and healthy life, HIP's Resident Services program provides on-site staff at most of its multifamily communities.
Our Resident Services Coordinators organize a variety of activities and provide individual assistance to our artists, children, families and seniors to help them eliminate barriers to obtaining and maintaining self-sufficiency. The ultimate goal is to support the social, emotional, spiritual, physical and intellectual needs of our residents, the majority of which earn less than 60 percent of the area median income.
Mosi was extremely passionate about giving HIP's families the proper tools to balance their lives through "service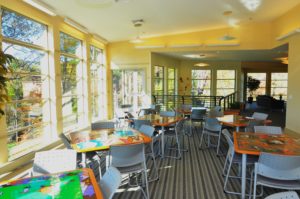 enriched housing" and incorporating green design elements into every building and house that HIP purchased and rehabilitated. She was just as adamant about preserving the dignity of the residents. She would often say: "A house or apartment is more than a place you live, it is your home." Therefore, anything ordinary or cookie cutter would not suffice. Mosi insisted on bold design, colorful front doors, hallways filled with original artwork and unique door knockers, plus bright community rooms in which to congregate with neighbors and create memories.
As a former teacher, Mosi knew that it was critical for HIP to also implement supportive community-building efforts and educational programs, laying the groundwork for HIP's current day "Resident Services" programming and community development outreach activities.
HIP's programs for residents are organized into four areas