Free, Professional Financial Coaching for City of Gaithersburg Residents
The Financial Empowerment Center is a partnership between the City of Gaithersburg, Cities for Financial Empowerment Fund, and Housing Initiative Partnership.
Need help managing your debt? Do you want help building or restoring your credit? Need a plan to help you save for a house? The Gaithersburg Financial Empowerment Center can help!
The Financial Empowerment Center provides free one-on-one financial coaching to help you move toward greater financial stability. A Financial Counselor will work with you to understand your financial situation and develop an action plan to achieve your goals.
The Financial Empowerment Center is a free public service for residents of the City of Gaithersburg.
Everyone Can Benefit from Professional Financial Counseling
We can help you save for a house, pay down debt, connect with lower cost banking, and improve your credit score. Appointments can be virtual or in-person, and are available in English, Spanish, and other languages.
Counseling services are available free of charge regardless of income or age. Everyone's financial goals are different, and we will work to create a plan that will help you  meet your unique goals and needs.
2023 EVENT CALENDAR
______________________________________________________________________________________________________________
Join us January 18 – February 2, 2023 for a free virtual workshop series focused on building your financial wellness. The workshops are led by experts from local financial institutions.
Participe en una serie de talleres virtuales enfocados en desarrollar su bienestar financiero. Los seminarios son dirigidos por expertos de instituciones financieras locales.
All trainings will be on Zoom from 7:00-8:00 p.m.
Todos los entrenamientos serán por Zoom de 7:00-8:00 p.m.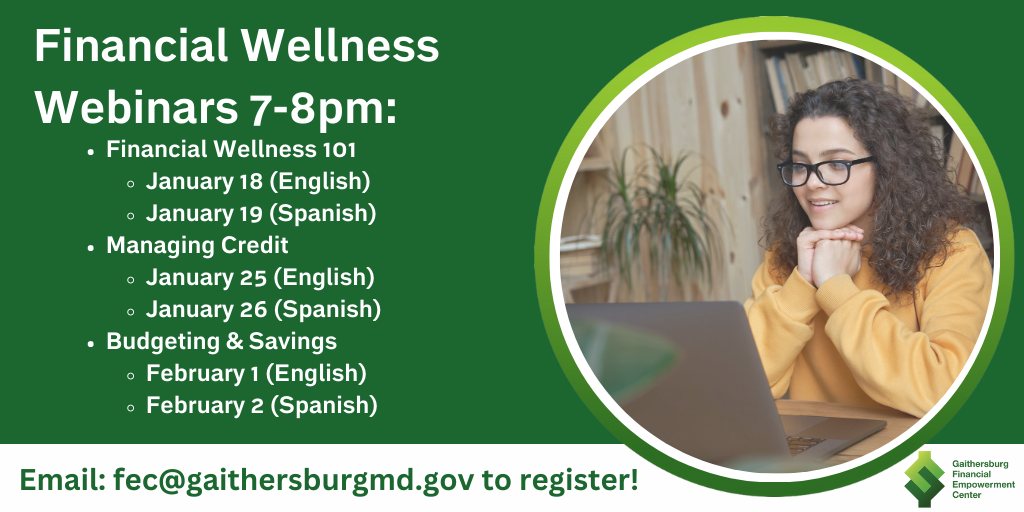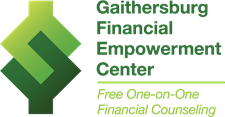 240-454-5199
Available in-person or virtually by appointment.
Appointments available in Spanish and other languages.