HIP has played a role in the development of over 600 units of affordable rental housing across Maryland, including in Prince George's, Anne Arundel, and Cecil Counties.  For some projects we have been the sole developer/general partner.  In others, HIP has acted as a development partner or consultant.  We bring to all of our projects a tenacity to work through the toughest problems, the ability to inspire teamwork, and our great attention to detail.
For a full listing of our current multifamily properties – CLICK HERE.
Expansion into Anne Arundel County… Opened in Winter 2022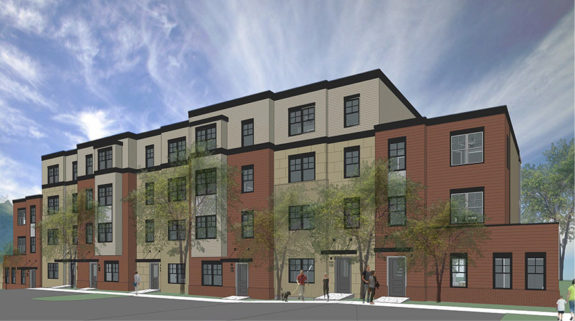 Affordable Senior Housing Under Construction – Opening late Fall 2023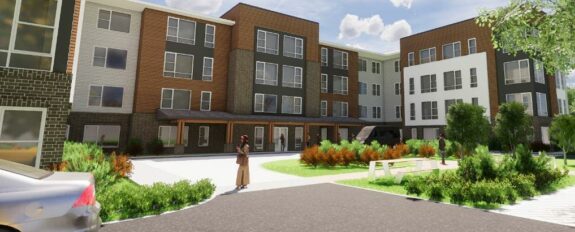 Towne Courts – Annapolis, Maryland
HIP is a development partner with PIRHL, a for-profit developer. We broke ground on Towne Courts in January 2020 and construction was completed in December of 2021. This beautiful community in the Parole section of the City of Annapolis features 42 affordable rental townhomes and flats for low-income families in Anne Arundel County. HIP provides an onsite Resident Services Coordinator with offices in the Community Center.
Residents at Springbrook – Clinton, Maryland
This 90-unit senior building for ages 62+ broke ground in June 2022, and is expected to be completed by the end of 2023. HIP is Managing Member of this development team, in partnership with Parallax Development, a local MBE and Banc of America Community Development Corporation using tax-exempt bonds, 4% Low Income Housing Tax Credits, Maryland Rental Housing Works loan, Prince George's County HOME and Housing Investment Trust funds, and Federal Home Loan Bank AHP grant.
HIP is both a nonprofit 501(c)(3) and a Community Housing and Development Organization (CHDO) in Prince George's County
This allows us to benefit from the numerous affordable housing funding sources that give priority to these types of organizations.
Our experience with funding sources extends to:
Low-Income Housing Tax Credits (LIHTC)

MD Rental Housing Production Program (RHPP)

MD Partnership Rental Housing

HUD HOME Investment Partnership funds

HUD Community Development Block Grant (CDBG) funds

FHLB Affordable Housing Program (AHP)

Maryland Energy Administration energy grants

Green Building
Since the early 2000's, HIP has taken great care to make design and construction choices that reduce our buildings' impact on the environment.  Mount Rainier Artist Apartments has one of the first green roofs in the Washington DC area, Renaissance Square was built to LEED Silver standards, and most recently in November 2015, HIP completed the first modular, Passive Single-Family House in Prince George's County.  Other green features we've incorporated into our housing include:
Significant insulation in walls and ceilings

Low- and no-VOC paint and adhesives

No-formaldehyde, Forest Stewardship Certified cabinetry

Fiber cement exterior siding instead of vinyl siding
Tankless hot water heaters

Water Sense Plumbing Fixtures

Energy Recovery Ventilator (ERV)

Concrete floors with eco-stain
Recycled glass tiles and accents

Bathroom tile made of recycled windshields
A partial list of projects developed by HIP can be found in the link below…