Are you a renter? Here's how HIP can help
Clients who schedule a one-on-one counseling session will need to complete this Intake form and have personal documents available.
HIP also offers free virtual Renter Information Sessions 3x a month on Tuesdays at 7PM through Zoom, in English and Spanish.
Ask questions about COVID Rent Relief efforts, tenant rights, and the eviction process in Maryland courts.
MONTGOMERY COUNTY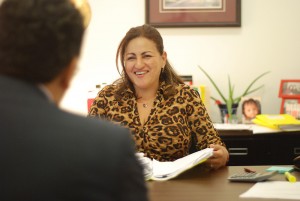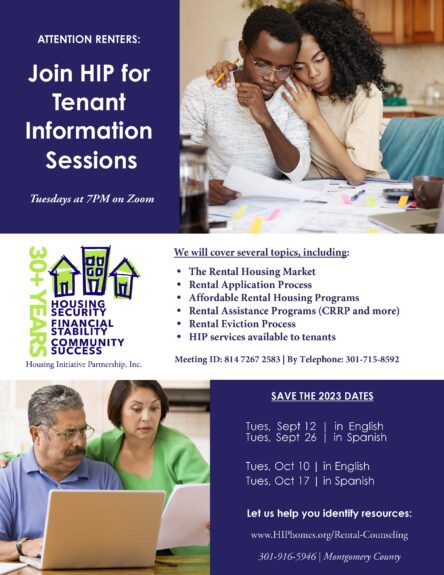 Covid-19 Rent Relief Programs

Financial Resources and Legal Protections were available to Maryland Renters During COVID-19, including Emergency Rent Assistance Programs in Montgomery County and Prince George's County.
NOTE: Both portals have closed to new applications. However, if you have received a court judgement and are at risk of immediate eviction, there may be funds available. Please call HIP's counselors for assistance.