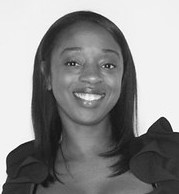 Housing Developer
Dorothea Parker is the Project Manager for HIP's Housing Development team in Prince George's County.
In this role, she helps manage the Housing Rehabilitation Assistance Program (HRAP) and is primarily responsible for the construction management side of the program, working closely with HIP's home inspectors and contractors to ensure timely completion of each job.
Prior to joining HIP in November 2021, Dorothea was a Senior Accountant working directly with homeowner association boards to prepare quarterly financial reviews, multi-year financial plans, auditing and compliance reporting. Dorothea also has more than 10 years of program management experience with nonprofit organizations in the Washington, DC metropolitan area.
She earned her B.S. degree in Business Finance from the University of Maryland, University College. When not working, Dorothea likes to express her artistic side by designing clothing and working on children's books.
To contact Dorothea in the Hyattsville office, call 240-454-3388 or send an email.