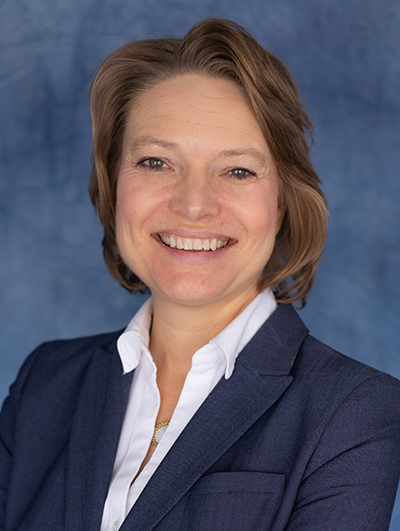 Stephanie Prange Proestel
Deputy Director
Stephanie Prange Proestel is Deputy Director for Housing Initiative Partnership (HIP).  With more than 20 years of community development experience, Stephanie created HIP's single-family acquisition rehab program.  She plays a leadership role with HIP's multifamily development and manages HIP's Resident Services programs located in each of its apartment communities.
Stephanie was the project manager for HIP's Mount Rainier Artists' Apartments, which received seven awards for its innovation and green features.  In addition, she has worked with several large for-profit developers in joint venture relationships to develop 200 units of affordable, multifamily housing.  Stephanie has also provided development consulting services to tenant organizations in the District of Columbia to purchase, renovate, and convert their buildings to condominiums and limited equity cooperatives.
Prior to joining HIP, Stephanie was Research Director for Enterprise Community Partners.  In this position, she researched best practices in the areas of finance, development, supportive housing, community planning, safety, and organizational development. Stephanie earned a B.A. degree from Saint Olaf College, and a Masters of Real Estate from Johns Hopkins University. To contact Stephanie, call 301-699-3870 or send an email.