Affordably Priced Zero Energy Ready Townhomes Will Be Sold to Low- and Moderate-Income, First-time Buyers
Landover, MD – Sept. 27 —- Housing Initiative Partnership, Inc. (HIP), a green nonprofit developer and housing counseling agency based in Prince George's County, held a groundbreaking ceremony today for its much anticipated development of nine new townhomes in the Palmer Park neighborhood in Landover. HIP was joined by Prince George's Council Member Jolene Ivey, Maryland State Delegate Alonzo T. Washington (D), and Prince George's County Department of Housing & Community Development Acting Director Estella Alexander.
Palmer Park Meadows represents one of only a few new construction residential projects built in the Palmer Park neighborhood in the last 50 years. HIP purchased the lots from the Prince George's County Housing Authority in 2016, and has assembled a team of public and private-sector development and financing partners to increase ownership opportunities in the community.
"This is an exciting project for Palmer Park! These high-quality, energy-efficient homes, close to transit, will be a wonderful investment for any family, and is evidence of our County's investment in this community," said District 5 Council Member Jolene Ivey.
The 3-level, Zero Energy Ready certified, energy-efficient townhomes will be affordably priced, starting in the $270,000s, and feature three bedrooms, 2.5 baths, with an unfinished basement and private parking space. Construction is anticipated to be complete by June 2020.
"The Alsobrooks Administration and the Department of Housing and Community Development (DHCD) are committed to providing affordable housing to the residents of Prince George's County, particularly inside the Beltway," said DHCD's Estella Alexander. "DHCD has a long history with HIP because we share this vision and we are excited to partner in providing nine affordable home ownership opportunities. Thanks to County Executive Alsobrooks and the Prince George's County Council for approving the financing that will make Palmer Park Meadows possible."
The prominent location of Palmer Park Meadows within two miles of the Metro, and near parks and recreation facilities will make a visible improvement at the entrance to the community. Interested buyers who are first-time Maryland homebuyers earning less than 80% of median family income will be required to attend a homebuyer education class and work with a housing counselor to prepare them for ownership. Citi will provide mortgage financing through its HomeRun Mortgage, which features a low down payment program, and offers closing cost assistance.
The 1,600 square feet townhomes will be built to very high energy efficiency standards, including Energy Star, Water Sense and Indoor Air Quality Plus. They will also be Zero Ready certified according to US Department of Energy standards, which will enable the homeowners to install solar power to generate energy equal to the amount of energy the homes actually use, resulting in a "net zero" use of energy.
The completion of Palmer Park Meadows will increase HIP's total investment in redevelopment in the Palmer Park community to 46 homes. By providing these new construction, energy efficient townhomes, HIP hopes to attract new buyers who may not otherwise consider moving into the Palmer Park neighborhood.
"By dramatically improving the streetscape at the entrance to the Palmer Park community off Barlowe Road, HIP hopes to further revitalize the neighborhood and encourage others to invest in this wonderful community," said Samuel J. Parker, Jr., AICP, chairman of HIP's Board of Directors.
"Combined with HIP's ongoing activities in the neighborhood focused on acquisition and rehab of existing homes, as well as facade improvements for low-income homeowners, Palmer Park Meadows represents a significant investment in the revitalization of this modest community," added Stephanie Prange Proestel, HIP's Deputy Director, who started HIP's outreach in the community nearly 20 years ago.
Palmer Park is a residential community of about 7,000 homes, comprised of modest 1- and 2-story duplexes and triplexes built in the late 1950s and early 1960s. The community was particularly hard hit by the foreclosure crisis in 2007 which resulted in many vacant, abandoned homes in the neighborhood. Palmer Park Meadows is located at the corner of Barlowe Road and Palmer Park Road, adjacent to a shopping center, gas station, senior apartment community, and across the street from a beautiful new recreation facility and ball field.
Thanks to HIP's Development & Financing Partners:

CityFirst Bank, Prince Georges County Department of Housing & Community Development, State of Maryland Department of Housing & Community Development, National Fair Housing Alliance, Citi Community Development, UrbanBuilt General Contracting, Zavos Architecture & Design, Pando Alliance, and Applied Civil Engineering.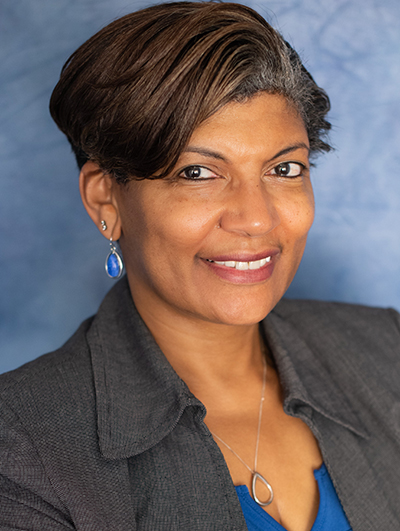 About HIP
Housing Initiative Partnership, Inc. (HIP) is an innovative, green nonprofit housing developer and counseling agency based in Prince Georges County, Maryland, dedicated to revitalizing neighborhoods. HIP creates housing and economic security for low- and moderate-income households and provides services that improve the quality of life in the communities we serve.