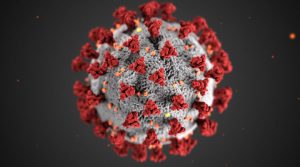 HIP is OPEN for business and serving clients remotely. Let us help you!
Given the health risks of the Coronavirus (COVID-19) pandemic, we are taking precautions to protect the health and safety of our clients, staff, and community-at-large. While HIP is no longer hosting face-to-face meetings with clients or partners, staff continues to conduct counseling services and meetings remotely – via phone, email, and video.
HIP is a HUD-Approved Housing Counseling Agency.
We provide free, one-on-one counseling. Maryland Residents experiencing financial difficulties are encouraged to reach out to our bilingual housing counselors.
PRINCE GEORGE'S COUNTY OFFICE:    301-699-3835
MONTGOMERY COUNTY OFFICE:         301-916-5946
Here's How HIP's Housing Counselors Can Help During COVID-19
Homeowners
HIP can assess your mortgage refinance options

HIP can negotiate with your lender to prevent mortgage default

HIP can provide accurate information regarding foreclosure suspension

HIP can assist to apply for Maryland's Homeowner's Tax Credit Program
Renters
HIP can provide accurate information regarding the eviction process and refer you to legal assistance

HIP can connect you to Emergency Rental Assistance (ERA) programs to help cover housing costs and prevent evictions

HIP can minimize effects of loss of income on household budget by prioritizing your expenses

HIP can assist you in applying for Maryland's Renter's Tax Credit Program
Household Finances
HIP can help you negotiate with creditors

HIP can help you access emergency assistance programs for utilities and other essential services during the state of emergency

HIP can help you with tools and resources to stay afloat if you have lost income or employment