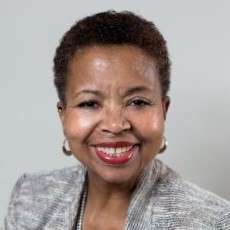 Michele Higgs
Community Outreach Coordinator – Home Sharing Program
Michele Higgs is Housing Initiative Partnership's Community Outreach Coordinator. In this role, she engages residents, businesses, and elected officials to raise awareness of housing opportunities, tenant resources, and HIP's counseling programs across Montgomery County.
In this capacity, Michele is also the primary contact and spokesperson for HIP's Montgomery County Home Sharing Program. If you have questions regarding Home Sharing, please call 301-85-SHARE.
Michele has more than 25 years of experience providing technical assistance training and coaching to nonprofit organizations serving seniors, disabled residents, and low-income populations. She is located in HIP's Montgomery County office in Germantown, and can be reached at mhiggs@HIPhomes.org.